Meet the Judges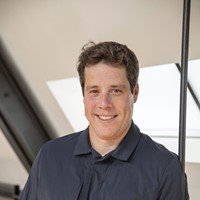 Neil Davies Architects
Founding partner
Creatively rethinking and repurposing existing buildings for over 20 years, Neil set up his practice in 2012, inspired by the need to see beyond the medium of architecture itself.
With various factors combining to shape the built environment and the way we live and work in constant flux, Neil believes that we need buildings to fluidly respond to our changing lives.
In his view, all buildings must face up to the challenges we face, whilst at the same time creating new opportunities for spaces that offer a sense of wellbeing and feed the soul.
A fastidious sketcher, Neil always looks for ways to rework the local vernacular he observes, learning from the craftsmanship and building methods that have stood the test of time.
He advises policymakers in several London boroughs, helping to ensure the built environment is able to adapt and reinvent itself in these changing times.
---