Meet the Judges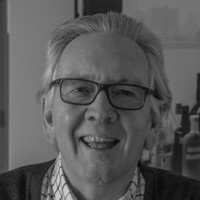 George Westwell
Cheval Residences
Former CEO
George joined Cheval Residences in 2004 as group general manager and became director in 2005. With over 35 years of experience in the hospitality industry, previous roles have included 12 years as the general manager of the London Metropole Hotel (then part of the LonRho group), which was at the time the biggest conference facility in the UK. When the hotel was sold to Hilton Hotels & Resorts and became the Hilton London Metropole Hotel in the late 90s, as the general manager, George overviewed a second phase of expansion which transformed the hotel into one of Europe's largest conference hotels with a capacity of up to 3,000 people.

Upon joining Cheval Residences, and the serviced apartment industry, in 2004 George helped grow the portfolio from six to eight properties, including the launch of the multi-million pound development Cheval Three Quays in March 2014. Whilst serviced apartments have long been popular in countries such as Australia and the US, the concept of booking a serviced apartment as opposed to a hotel is still relatively uncommon in the UK, something Cheval Residence have gone to great lengths to try and change.
He retired in March this year.
---