Sponsors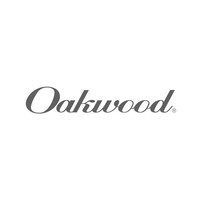 Oakwood
Bronze sponsor
When you are on the move, think Oakwood. As the leading provider of global housing solutions, Oakwood offers thousands of locations in cities and remote areas.
Oakwood®, a wholly owned subsidiary of Mapletree Investments, is the leading global accommodation solutions provider helping businesses and individual travellers be anywhere they need to be. With an extensive and flexible selection of move-in ready furnished and serviced apartments, Oakwood has enabled thousands of companies to expand their reach to more customers and markets.
The award-winning company continues investing in its exclusive and growing portfolio of Oakwood-branded properties throughout the Americas, EMEA (Europe, the Middle East and Africa) and APAC (Asia Pacific) offering travellers a broad range of accommodation options from apartments with luxurious style and full amenities to sensible accommodations with modern essentials.
For more information, please visit www.Oakwood.com
---