Sponsors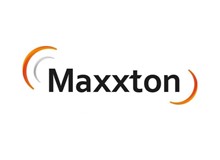 Silver Sponsor
The Maxxton Group is the leading provider of IT services and consultancy for the broader hospitality and accommodation rental sector.
Originally a Dutch company, since its formation in 1998, Maxxton has grown into a multinational organization with operations in three continents and clients spread across the globe.
Thanks to the leading innovative mind of Jean Pierre Mampaey, CEO, founder and expert consultant in the holiday park and holiday rental sector, Maxxton has developed and perfected a holistic ERP approach to technology in hospitality and tourism and a suite of solutions to suit the needs of the most complex organisations. 
---