Supporting Partners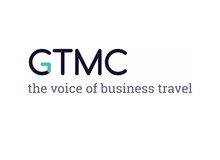 GTMC
The GTMC is the representative body of Travel Management Companies (TMC's) in the UK and the Voice of business travel, through its industry representation, advisory boards and government lobbying.
The GTMC membership is a diverse range of TMC's that represent 90% of managed travel from UK point of sale. Membership ranges from the large global and domestic TMC's, specialist operators and several SME's.  

The GTMC's partnership programme is representative of all sectors in the travel  industry, from airlines to hotels, train operating companies, technology companies and ancillary service providers.

The GTMC works together with its Members and Industry Partners to raise the profile of the vital role of business travel on the broader economy, delivering practical solutions to challenges, cross industry issues and market changes as part of the core work of the GTMC. 
---